Npc status check portal Best Method/ NPC Application Approval Enumerators and Supervisors 2023 npc application status
Npc status check portal Best Method / NPC Application Approval Enumerators and Supervisors…npc application status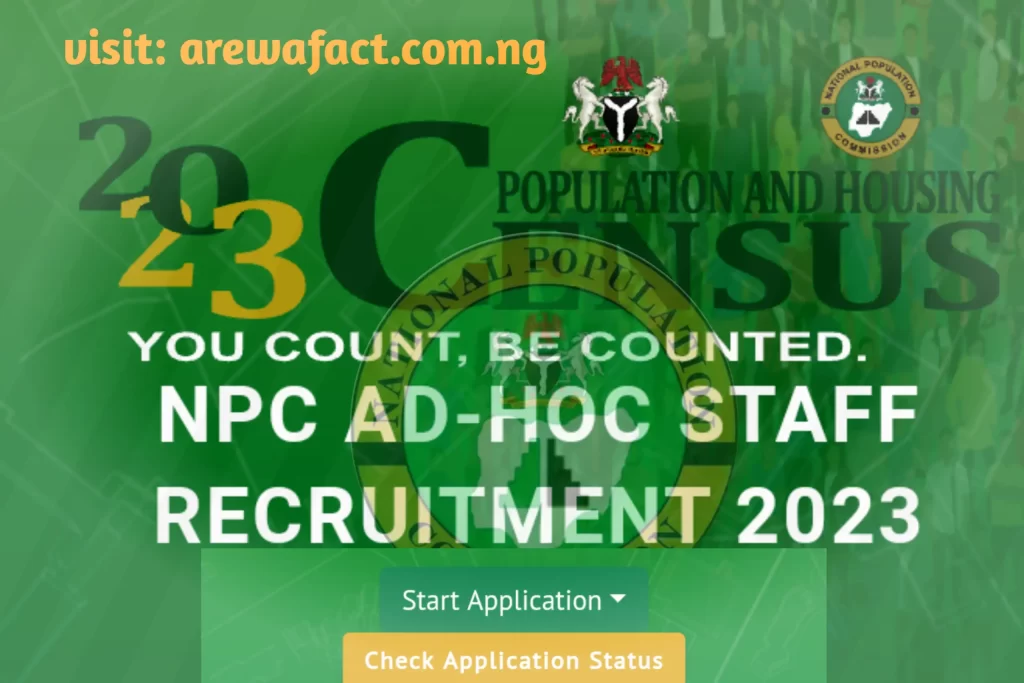 Many people among NPC candidates are struggling to check NPC application status, that is the reason we brought this new method.
Npc status check portal: Because the certificate for the website hosting the NPC Adhoc Staff Application expired, a new mechanism is being utilized to check the status of the application. As a result, some Browsers were unable to access it. NPC check Application Status
After approval, you must update your bank account information. After that, you must wait for an invitation to enroll in self-paced online training before LGA Level Training is conducted across the country in 774 LGA.
The NPC estimates that for the 2023 Population and Housing Census Exercise, 623,797 Enumerators and 125,944 Supervisors will be employed.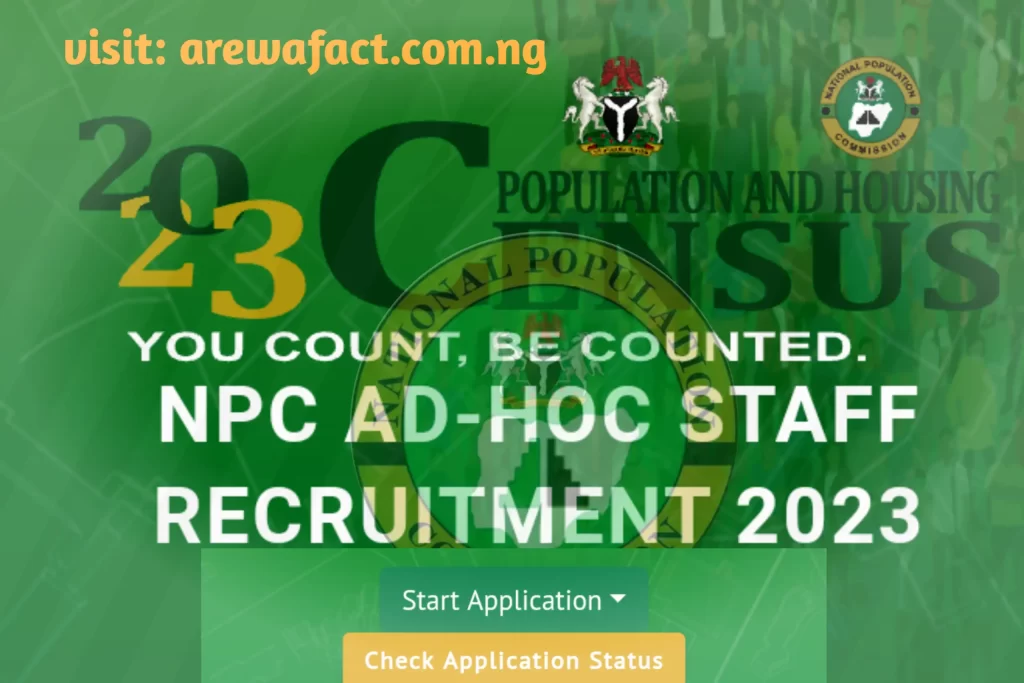 In addition to other NPC Adhoc Staff made up of 24,001 Data Quality Assistants, 12,000 Field Cordinators, 1,000 Data Quality Managers, 1,639 Training Center Administrators, and 59,000 LGA Facilitators.
Npc status check portal 2023 New method npc application status
Open https://doanncx4d1b7d.cloudfront.net. This new method works in all Browsers.
Click "Check Application Status" when the website for the NPC Adhoc Staff Applicants Status Checker opens.
Type in either your NIN or application code.
if your status is PENDING. check this (STATUS PENDING).
Congratulations on being chosen to take part in the 2023 National Population and Housing Census Exercise if your application was approved.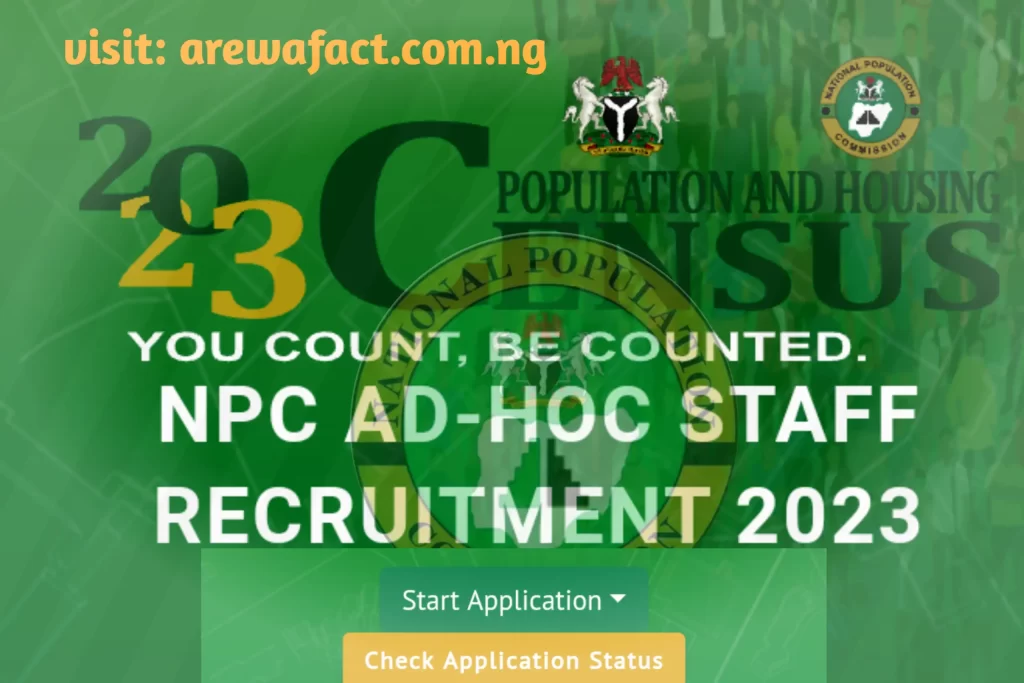 You can Read 👇
you can join our WhatsApp Group, to get latest news everyday, and we don't chat in all groups, but sharing valuable information, if you are interested join, WhatsApp Group 3, WhatsApp Group 4