3MTT Test Questions Update: 3MTT Program Assessment Test Questions
3MTT Test Questions Update: As per the guidelines set forth by 3MTT management, for an applicant to be considered for the 3MTT program, they need to fulfill the requirements of account verification, program verification, and completing the questionnaire part to update their profile. You'll be prepared for your educational journey after you're done.
Taking the aforementioned into consideration, we have opted to gather a few frequently requested questions for the 3MTT questionnaire area.
You should hold two phones before taking the test. Use your first cell phone to take the test, And use the second phone to ask for answers because you may be asked questions that you did not expect. This is an advice.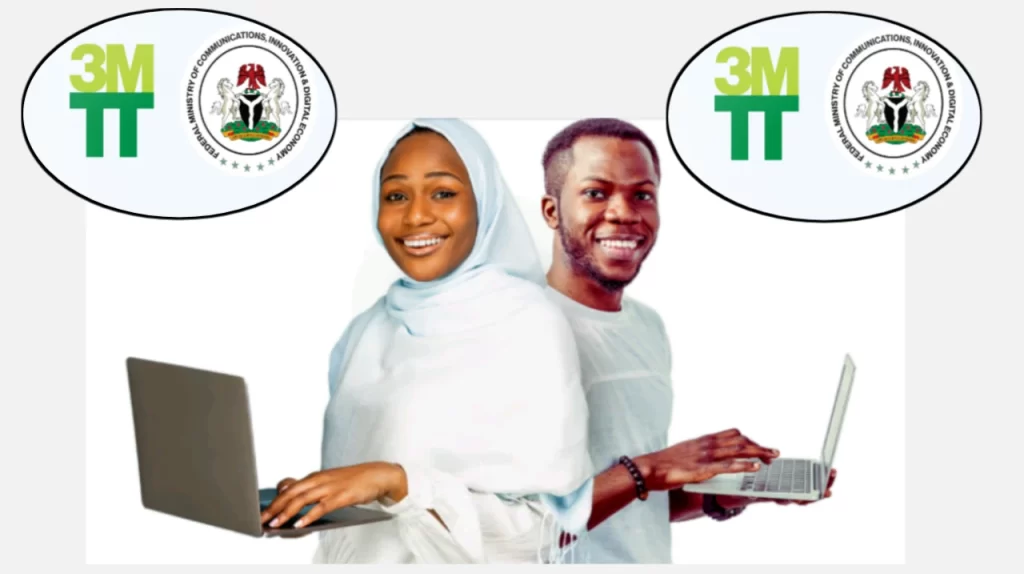 Below are some useful questions you should expect to answer in 3MTT Test Questions:
1). Identify the national Artem of Nigeria?
2). The tallest mountain in the world is?
3). The longest river in the world is?
4). What is the capital of Italy
5). The sum of 100 and 200 is what?
6). When did Nigeria become a republic?
7). What is 5 percent of 200?
8). After deducting 50 from 170, what is the result?
9). When you multiply twenty by forty, what do you get?
10). What is the number of geopolitical zones in Nigeria?
11). Who is the current president of Nigeria?
12). What is the capital of France?
13). Which continent does Nigeria belong to?
14). What is the population of Nigerian?
15). What is the color of grass?
16). What is the cub of four?
17). How many states are there in Nigeria?
18). What is the most popular food in Nigeria?
19). What is the opposite of night?
20). What is the sum of angle in triangle (in degrees)?
21). How many legs does a dog typically have?
Simple math, current events, and general knowledge questions similar to the ones above should be expected.
Inquiries on the amount of time you have available to commit to the training will also be made.
According to the 3 Million Technical Talent Programme administration, phase one fellows—the first 30,000—will be notified by November 15, 2023. If you are not chosen for this first training phase, your application will be placed in the queue for the following batch, and you will also become a member of our learning community, where we will offer you extra resources and learning support.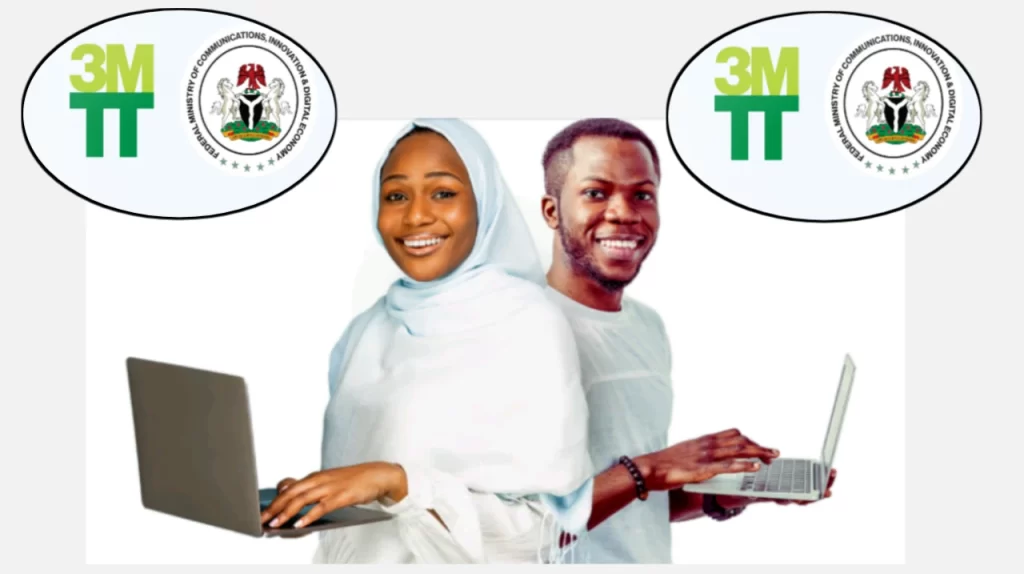 3mtt test questions, Digital Nigeria, interview questions Technology,