How To Check 3MTT Shortlisted Candidates 2023 Status And Tips To Get 3MTT Shortlist Easily
How To Check 3MTT Shortlisted Candidates 2023: On November 15, 2023, marks the formal inauguration of the 3 Million Technical Talent Programme (3MTT) by the federal government. Streamed live on the FMCIDE Nigeria YouTube account was the Kick-off Event. The management of the 3MTT program states that shortlisted candidates for the initial training phase will be emailed instructions on what to do next. So continue to check your email.
To view their selection status, applicants can also check in to their 3MTT training dashboard at https://app.3mtt.training/login. It will indicate your selection status if you are.
Should you be unsuccessful in this initial stage, your application will be reviewed and you will become a member of the 3MTT Learning Community. Additionally, you will be added to the waiting list for subsequent rounds of the 3MTT training program.
As per the management, 30,0000 candidates would be chosen in the first phase and 300,000 in the second.
Those on the shortlist The voyage of the Learning Community will start on December 4. However, the website's resources section offers some introductory courses in your skill area that you might take to start your learning journey.
Join Our WhatsApp Channel For More Latest Update, If You Are Interested Click This Link To Follow Arewa Fact channel on WhatsApp: https://whatsapp.com/channel/0029VaBMkUbLo4he5oLyta1X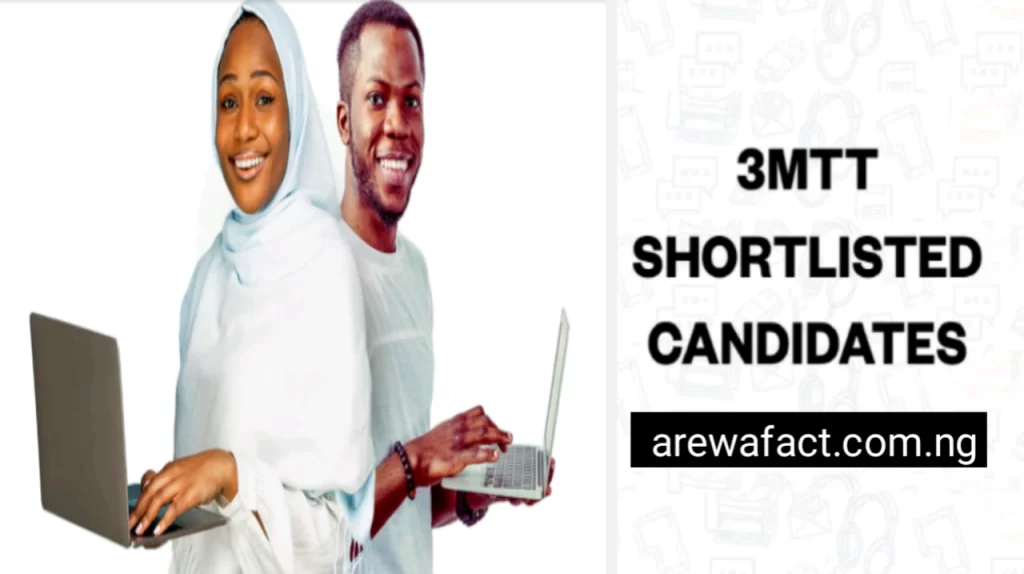 You can use the self-paced tools offered by the learning community to further your education. Through links with other learners in your state and local government who are pursuing similar skills, as well as the assistance of a committed community manager to mentor you along the way, you will have learning partners in the learning community.
3MTT Login / 3MTT Login Portal
Do you need the 3MTT Login Portal to access the approval 3MTT Portal? Links to the 3MTT Login Portal are provided in this post, along with a thorough walkthrough on how to log in 3MTT Portal and https app 3mtt training register. The 3MTT Login Portal is designed to give those who are interested in the 3 Million Technical Talent program access to the many services related to the training initiative.
3MTT Shortlisted Candidates Login portal
I'm sure many applicants might be wondering how to access their 3MTT Shortlisted Candidates Login portal to Check the List of shortlisted applicants for the 3MTT training program.
Everyone should notice that the 3MTT Shortlist is meant for candidates who applied to the 3MTT training program and should check the status of their application.
Full details about 3MTT Shortlisted Candidates or selected candidates will typically be heard from the 3 Million Technical Talent called (3MTT) management via the email address they registered with.
But if no one gets in touch with you, you can check the 3MTT Portal for the shortlisted candidates list here is the link https://app.3mtt.training/fellow/
Additionally, you may make sure you don't miss anything by consistently checking your email or phone after the complete or 3MTT Final shortlisted candidates are out. By visiting this 👇
3MTT Shortlisted Candidates Login Portal.
3MTT Dashboard Login.
3MTT Login.
Additionally, to check your 3MTT registration status online, you just need to access the 3MTT shortlisted candidates dashboard here it's: https://app.3mtt.training/fellow/ dashboard
Then click the login button after entering your password and email address.
3MTT Dashboard Login
An overview of your application is shown on the 3MTT dashboard, together with information about when it was submitted, unfinished tasks, learning hours, training evaluation, training progress, and more.
Additionally, it shows the Application description Section, which includes your name, application ID, and application status along with a description of your application.
How To Check 3MTT Shortlisted Candidates
Firstly visit the approval 3MTT shortlisted candidates portal here': https://app.3mtt.training/fellow/dashboard
Next, provide your password and registered email address.
Once there, select "Login" to open your dashboard, which is customized for you.
The next step is the 3MTT dashboard will display your application status and any additional pertinent data.
3MTT Shortlisted Candidates Status Assessment
The Nitda 3MTT dashboard will display your only shortlist status as follows:
1). Shortlisted: You have been chosen to move on to the next round of the 3MMT selection process if the message "Shortlisted" appears on your dashboard.
Please take note that you could be required to take a Computer Based Test (CBT) at a designated date. You will be informed of this by email or through your dashboard, depending on how you registered.
2). Under Review: If "Under Review" appears on your dashboard, it indicates that management is reviewing the application you successfully submitted. After the review, it will finally read "Shortlisted" or "Not Selected."
3). "Not Selected": If "Not Selected" appears on your 3mtt dashboard, it indicates that your application was rejected for a variety of reasons, such as failing to satisfy the requirements or the fact that all of the available spots were taken. You might be automatically enrolled in the program's next round, or you might need to reapply when registration for the following batch starts.
Tips to Increase Your Chances of Being Shortlisted for the 3MTT Program
Three million Nigerians are to receive digital skills training through the 3MTT Program, an exciting idea from Nigeria. Anyone is welcome to join, regardless of prior education or experience in this field.
To ensure that you are allowed to participate, take the following actions:
Tips to Increase Your Chances of Being Shortlisted for the 3MTT Program
1). Create a Profile:
Select the course that interests you. Numerous ones include data science, digital marketing, and web development. Select the one that aligns with your interests and future goals.
Indicate your level of knowledge on the topic. It's acceptable if you're just getting started; both novices and experts are welcome.
Respond to a few inquiries. They use these to determine whether you are prepared for the class you choose.
Visit the 3MTT website, create an account, and complete all of the required fields.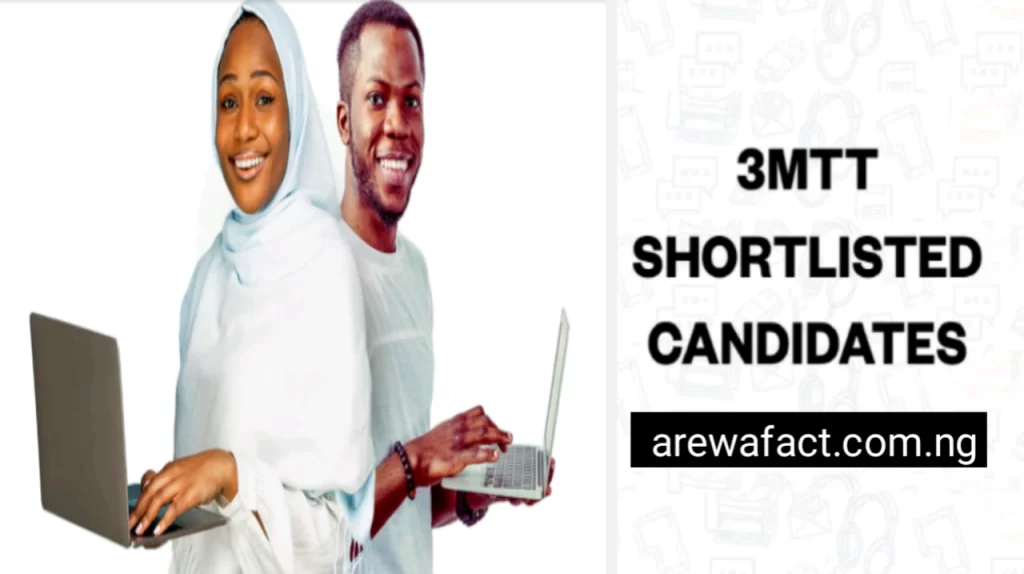 2). Examine your email:
Make sure to check your email after configuring your profile. To verify it, click the link they emailed you. This ensures you receive all pertinent changes, such as whether you are included on the list of individuals who may be admitted.
Not receive an email? Not an issue. Return to the 3MTT website and request that you receive one.
3). Take Care of Your Password:
Password security is very crucial. It grants you access to the 3MTT website and all of its features. Use a minimum of 12 characters, a combination of capital and lowercase letters, digits, and symbols to make it powerful.
Selecting a simple password is advised, and you shouldn't use it elsewhere.
4). Complete Your Application
Work on your application as soon as your email has been verified and your password has been strong. Return to the 3MTT website and select "Apply Now."
There are three parts to your application:
Verify your desired course and your level of knowledge in it.
The responses you provided to the questions during the profile setup.
Further information, such as your work history and schooling.
Do things correctly and take your time. A strong application makes an impression on the people who select applicants.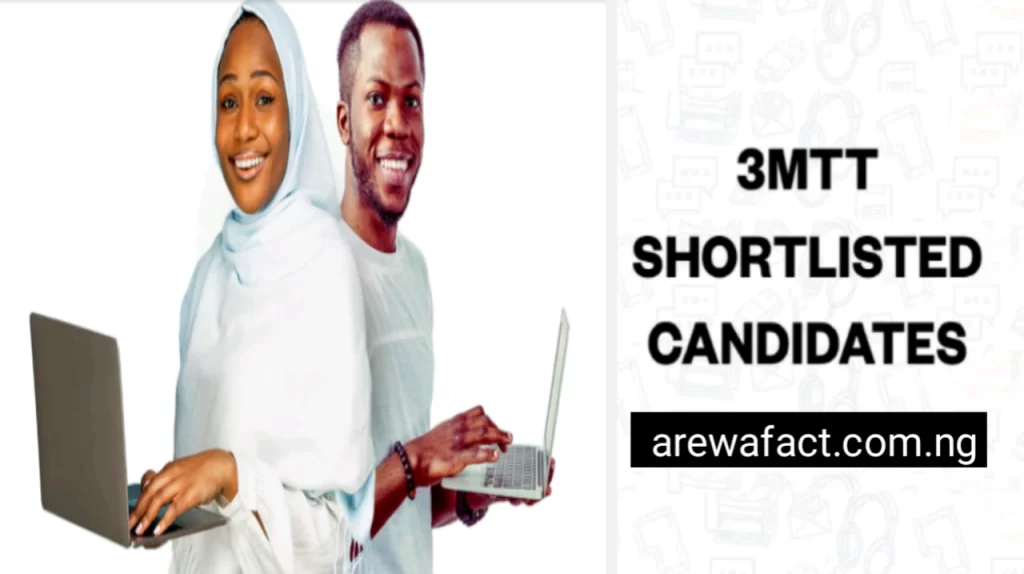 1). Verify Everything Twice:
Examine your application before clicking "Submit." Check for typographical or grammatical errors. Decision-makers will view you favorably if your application is neat.
2). Submit it on schedule:
Be on time, since applications received after the deadline will not be accepted.
On the 3MTT website, select "Submit Application." They will email you to confirm once it is sent. If you advance to the following round, this email also includes the day and time of your interview.
3MTT website Application Process
More Tips
To improve your chances of being selected for the 3MTT Program shortlist, consider the following additional advice:
Make sure your application and profile are tailored to the particular course you are applying for. This demonstrates to the selection committee your sincere interest in the course and your diligence in learning about the curriculum.
Emphasize your experience and applicable talents. Make careful to emphasize any experience and talents you have that are pertinent to the course you are looking for in both your application and profile. This could be individual endeavors, professional experience, or formal schooling.
Obtain a recommendation from a mentor, employer, or instructor. A recommendation letter from a reliable source can support your application and highlight your abilities.
Have perseverance and patience. Given how difficult the 3MTT Program is, it's critical to exercise perseverance and patience. Your application will be placed in the queue for the following batch if you are not selected for the first round. Meanwhile, you can also keep learning and improving your abilities.
In summary
You can improve your chances of being selected for the 3MTT Program's shortlist by paying attention to these pointers. This is a fantastic chance for you to grow professionally in the computer sector and pick up new skills. Best of luck!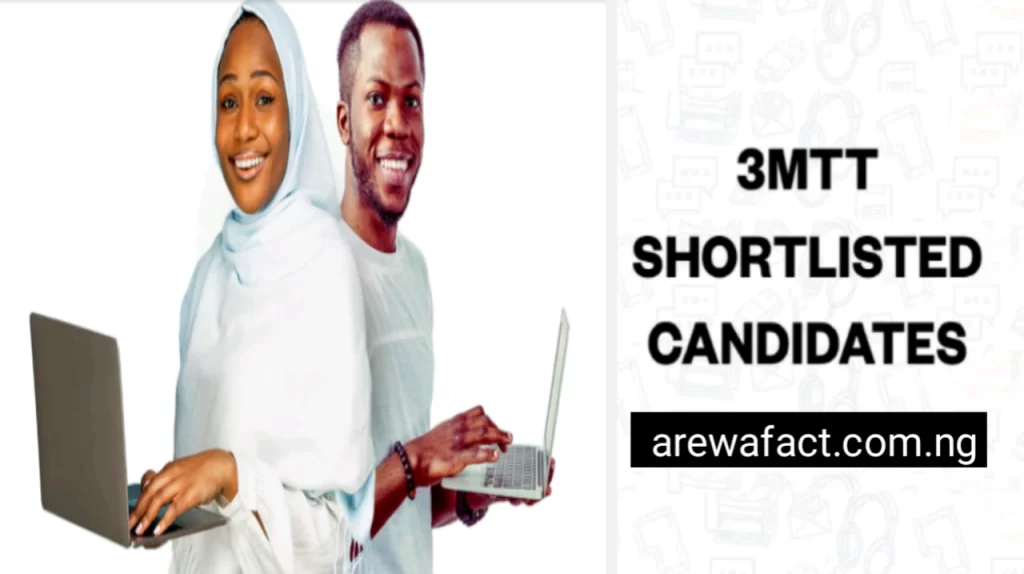 FAQS
Q: What are the benefits of participating in the 3MTT Program?
A: There are numerous advantages to taking part, such as: – Having access to excellent instruction from knowledgeable teachers – Being able to expand on your current skill set and pick up new ones An opportunity to network with other IT industry professionals – A chance to land a high-paying tech job
Q: What qualifications must one meet to be eligible for the 3MTT Program?
A: A Nigerian citizen who is at least eighteen years old is eligible. It is not necessary to have any prior IT industry expertise.
Q: How long is the 3MTT Program?
A: The duration of the 3MTT Program is 12 weeks.
Q: How much does it cost to participate in the 3MTT Program?
A: Participation in the 3MTT Program is entirely free of charge.
Q: Which courses are offered under the 3MTT Program?
A: The program provides a large selection of courses in numerous tech-related subjects, such as:
Data Science
Software development
Web development
Cybersecurity
Machine learning
Artificial intelligence, And more!
Q: After I finish the 3MTT Program, what happens?
A: A certificate of completion will be sent to you after the 3MTT Program is over. Additionally, you will be qualified to apply for positions with the program's affiliated businesses.