Special Announcement: Nasims Interactive session Half Hour With NPower Batch C Beneficiaries" Final Result Check Here
Special Announcement: Nasims Interactive session Half Hour With NPower Batch C Beneficiaries" Final Result Check Here…
The majority of the frequently asked questions by beneficiaries during the recently finished event "Half Hour With Npower C Beneficiaries" focused on;
1). beneficiaries' status and future in the Npower program.
2) The payment/continuation of the program.
3) The due date for the whole number of months (Other payments)
4) What will happen to all unpaid Npower C1 recipients for the stipends in September, October, and November, respectively?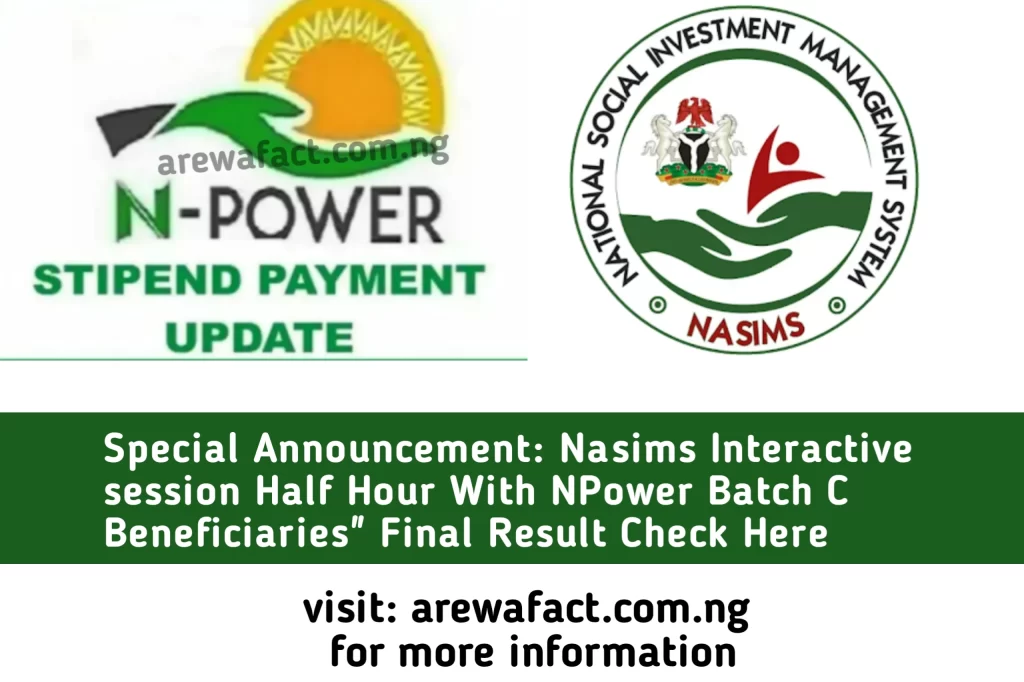 5) The placement of Batch C Beneficiaries who were notified of their pre-selection.
6) Whose accounts ought to be validated?
In our next article about NPower Stipend Payment, Validation Account and others we will bring full details, You only keep visiting arewafact.com.ng for latest information everyday.
You May Also Click To Check This 👉latest-npower-news-today-14th-july-2023-your-validation-must-be-successful-and-get-your-npower-stipend-payment-by-following-these
Answered For Each Question
1) Please note that the Npower C1 program officially ended long ago (August 2022). The Nexit package, which was valued by H.M. Sadiya Umar Farouq because of her kind character, was the additional money that C1 beneficiaries received for the months of September, October, and November, respectively.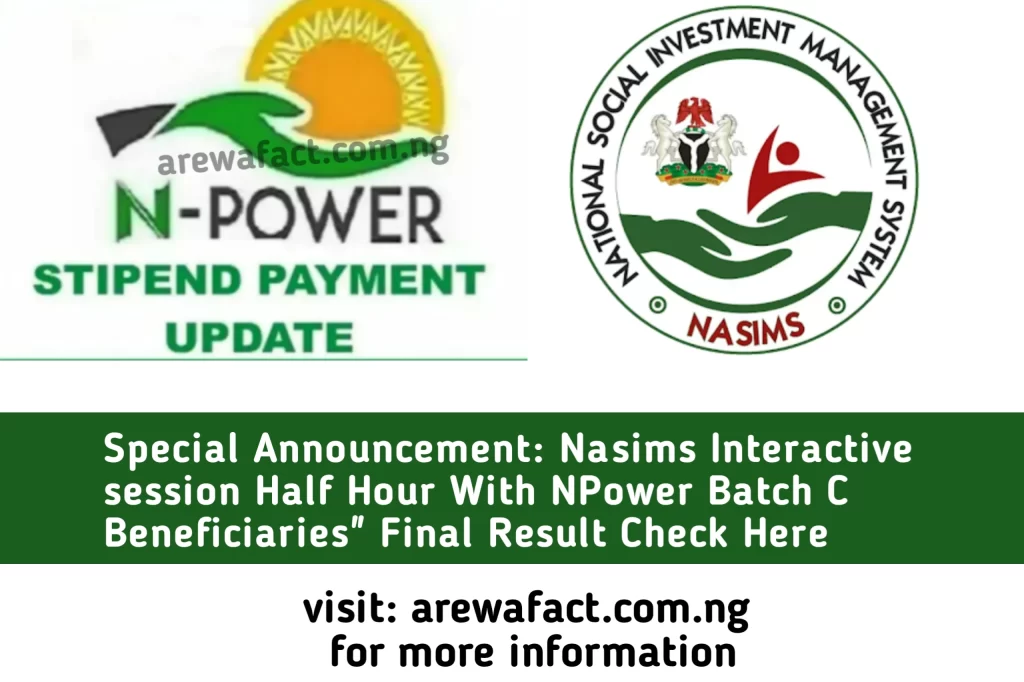 2) The continuation of the Npower program, however, is entirely up to Mr. President. We haven't confirmed the Npower program's status, thus we can't definitively respond to question number two. Additionally, the continuation of payments is subject to Mr. President's consent.
3) Since the new administration has not yet approved the necessary money, the due date for the months owed is also undetermined. Therefore, the payment date is still undetermined and will start after approval.
4) The additional payments due to C1 recipients for the months of September, October, and November will be made as soon as the necessary monies are approved and made available to us.
5) Pre-Selected recipients are additional to C2. These Beneficiaries must strictly follow the directions in the message they received before waiting for more instructions.
6) We provided an Account validation link only to C2 beneficiaries whose account information wasn't accurately entered into our database or payroll. But C1 recipients who are encountering payment difficulties might also take advantage of this chance.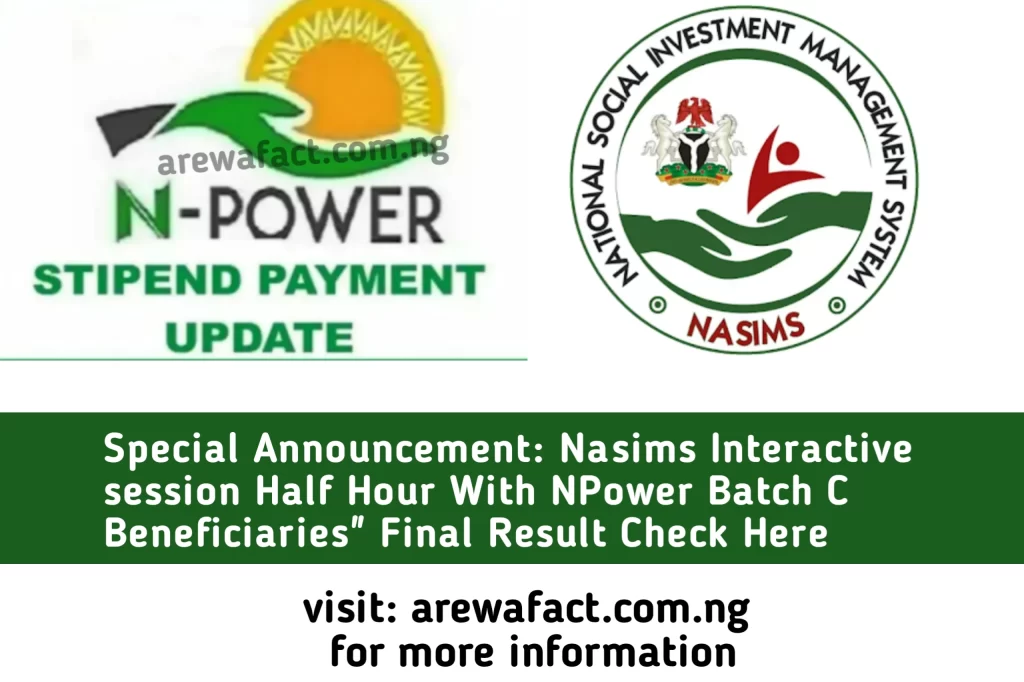 Thank you!
Keep following up as we keep updating…
Join Our WhatsApp Group For More Latest News, Click This Link: Whatsapp Group