NPC New Training Date 2023 | NPC Training Update Today 29th April | According to NPC Chairman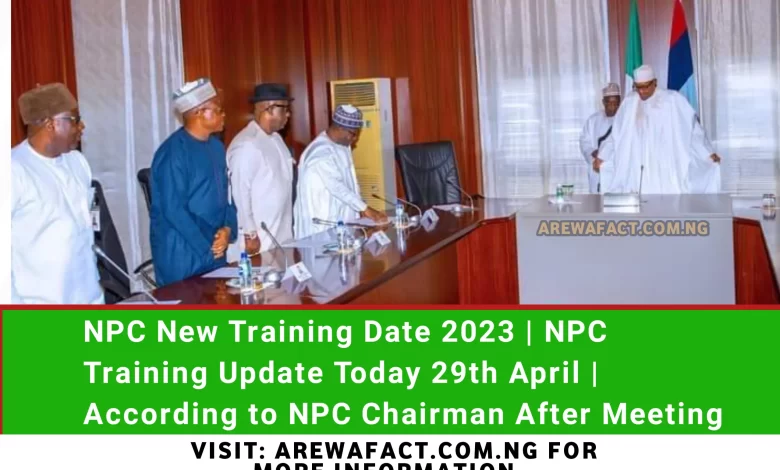 On 28th April, the Chairman of the National Population Commission, Hon. Nasir Isa Kwarra accompanied by the NPC Federal Commissioner, Rivers State and chairman of the Census Committee, Dr. Ipalibo MacDonald Harry; Federal Commissioner, Kaduna State, Dr. Abdulmalik Durunguwa; Director-General, Dr. Osifo Tellson Ojogun, and Director Census Department, Mrs. Evelyn Olanipekun paid an official visit to the President of Nigeria, His Excellency, Muhammadu Buhari at the State House, Abuja to brief the president on the level of preparedness of the Commission to conduct the upcoming 2023 Population and Housing Census.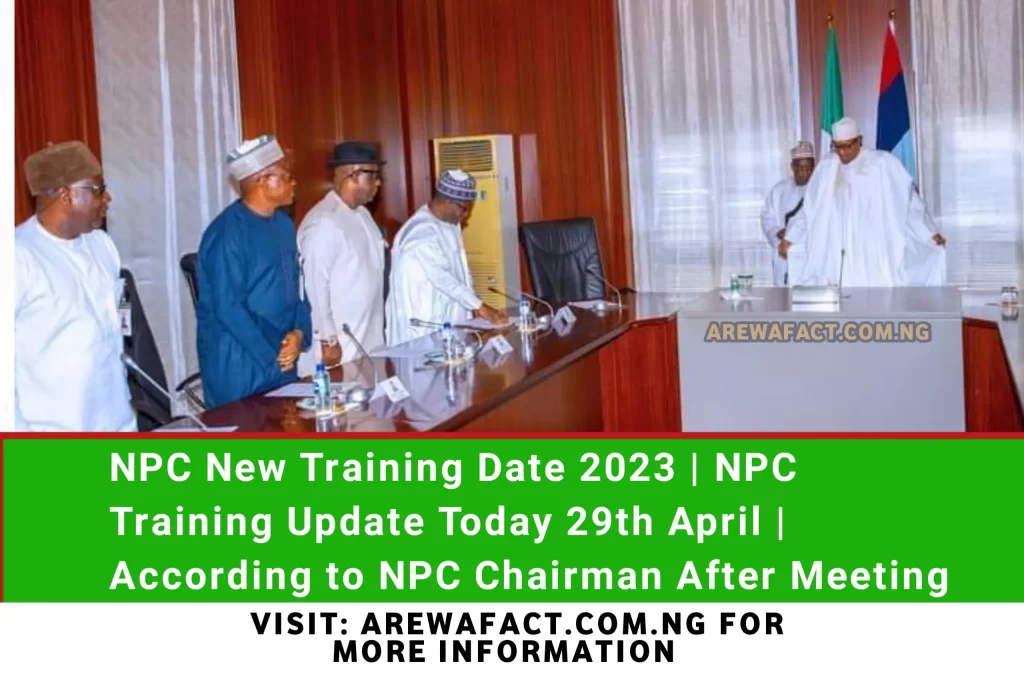 READ MORE: capsgain-solutions-recruitment-how-to-apply-for-an-ngo-job-and-get-a-salary-of-n50000-per-month-from-capsgain-solutions
NPC New Training Date – With a discussion on Enumerators and Supervisors training who have not yet been trained, not to mention that the enumeration work will start on May 3, 2023, because of this, many people say that it must be moved from the 3rd of the month to a different time when the training of Enumerators and Supervisors is completed, then another time will be announced.
READ MORE: full-application-guidelines-for-cbn-non-interest-loan-2023
After this discussion, people started asking us what President Muhammad Buhari said about this problem because most of the NPC temporary workers who are waiting to start training are in a bad place. They all went home because they had the opportunity to train. and doing counting work, but then they waste their time.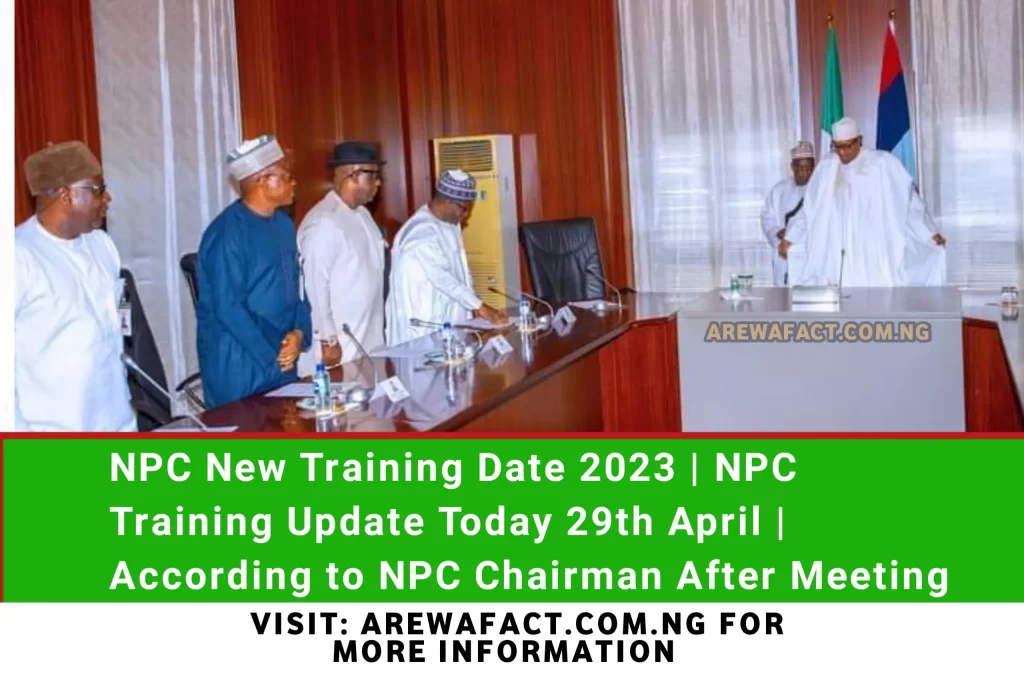 So now we don't have full information about what President Muhammad Buhari said about what they discussed, but at any time we will bring you a full report on the national population commission that is NPC Enumerators And Supervisors training actual Date.
You can join our WhatsApp Group, to get latest news everyday, and we don't chat in all groups, but sharing valuable information, if you are interested join, WhatsApp Group 14