NPC birth registration Recruitment 2023 Released Names Of Registered Applicants Check Full List Here
The identities of registered candidates for the birth registration e-recruitment have been made public by the National Population Commission (NPC). On the NPC website, the list of candidates is accessible in PDF format.
In 2023, an online recruiting procedure was held to find temporary employees to help Nigeria's digital birth registration system run smoothly. Members of the SSCE, Diploma, NCE, HND, BSC, and NYSC Corps were eligible for enlistment.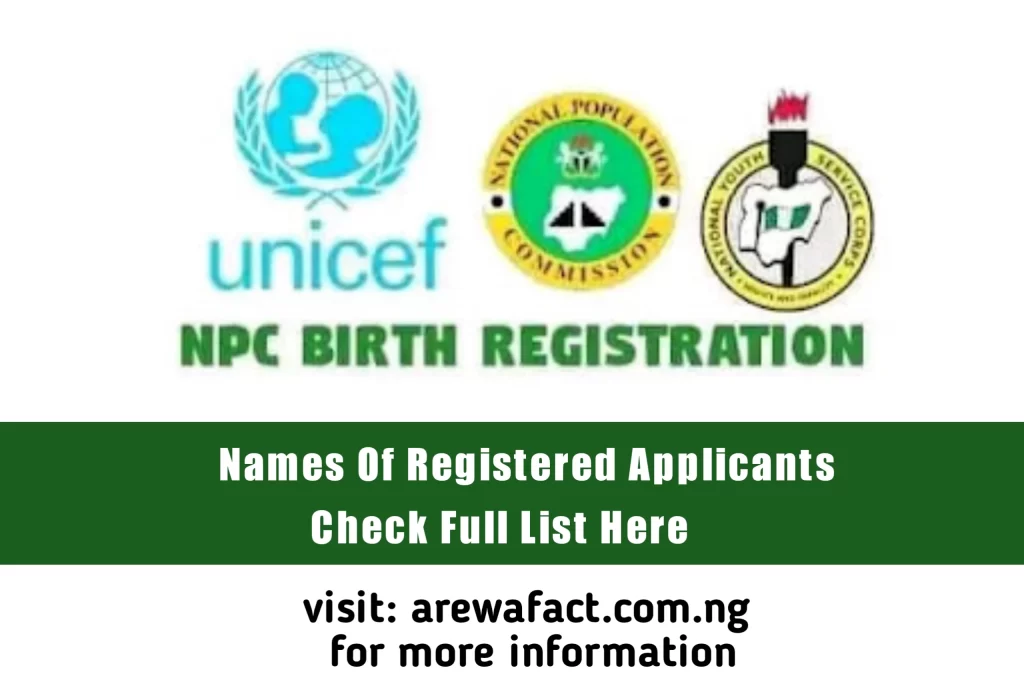 The list of applicants who have registered is broken down by state. Keep refreshing the website if you don't see your state listed; it will be uploaded soon.
The NPC has stated that a screening procedure will be part of the following phase of the hiring process. Each state will conduct the screening process. The NPC website will make the time and date of the screening exercise public.
According to the NPC, the selected candidates would be sent to various wards throughout the nation to assist with the digital birth registration procedure.
In efforts to enhance birth registration in Nigeria, the computerized birth registration procedure represents a significant advancement. Parents will find it simpler thanks to the procedure to register their children's births. Additionally, it will aid in ensuring that every child in Nigeria has a birth certificate.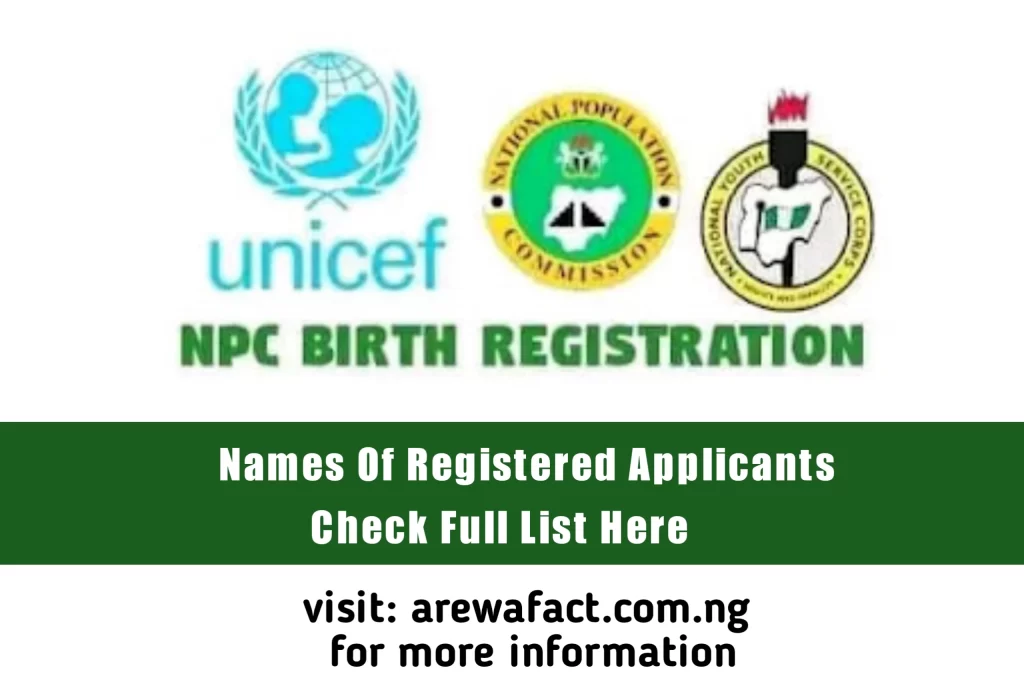 You can access the list of registered applicants on the NPC website if you are a registered applicant. For updates on the subsequent hiring step, you may also follow the NPC on social media.
Federal Capital Territory (FCT)
Join Our WhatsApp Group For More Latest News, Click This Link: Whatsapp Group