Latest NPower News Today 1st September 2023 | Nasims Payment News | Stipends Payment News | Nasims Update
Latest NPower News Today 1st September 2023 | Nasims Payment News | Stipends Payment News | Nasims Update
Arewafact has compiled latest NPower news today, NPower News, NPower News Today, Stipends Payment News , Nasims Update, Npower stipends payment news. NPower Stipend Payment Latest News, NPower Payment News, NPower Stipend Payment Update, And All Related NPower issues. so read on and stay informed.
Nasims' Status Was Reversed To Beneficiaries
Latest NPower News Today 1st September 2023:- N-Power Batch C participants' status has been changed back to "BENEFICIARY" following the most recent update, according to Nasims, the organization in charge of running the N-Power initiative. The beneficiaries can now log in to the Nasims site and view their current status with the N-Power program thanks to this change.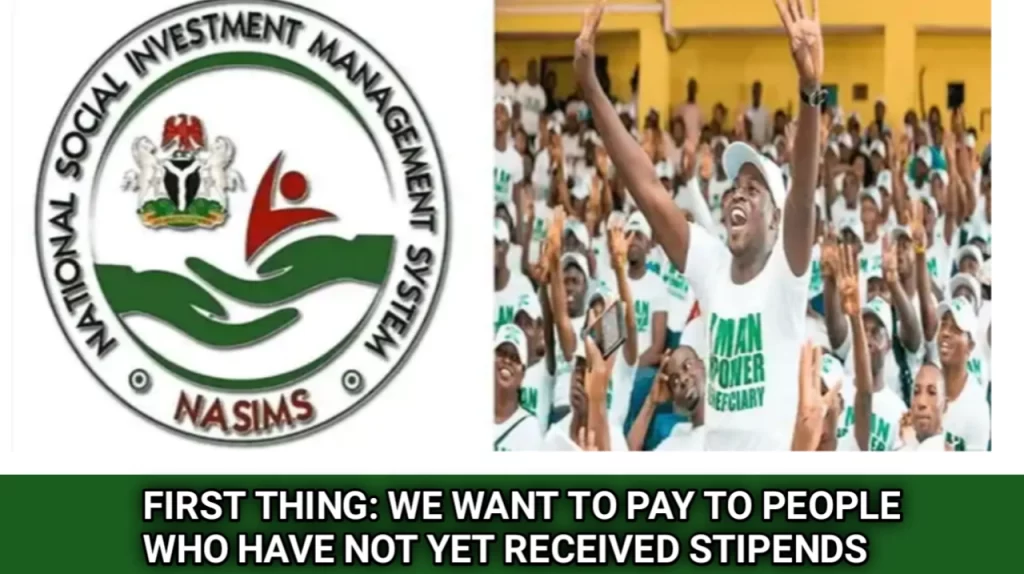 NASIMS SSP Portal Login
There has been a substantial update from NPower NASIMS management, according to Arewafact.com.ng. Both the website address and the management platform have changed. Ssp.nasims.gov.ng has taken the position of the previous website, www.nasims.gov.ng.
Login to NASIMS SSP Portal
According to Arewafact, NPower NASIMS management has provided a significant update. Both the website address and the management platform have changed. Ssp.nasims.gov.ng has taken the position of the previous website, www.nasims.gov.ng.
The new ssp.nasims.gov.ng portal can be accessed via a phone or other mobile device. Simply enter your ID and password from the nasims portal to log in after you've arrived at the portal.
Ssp.nasims.gov.ng is the direct URL to the new NPower NASIMS website.It's crucial to log in right away and make sure you update the platform with all the relevant information.
N-Power Advantages Message the President Tinubu
Several participants in the N-Power Batch "C" program have addressed a letter to President Bola Tinubu. They're furious because they have experienced numerous issues as a result of not receiving their normal paychecks for the past eight months.
They haven't received payment since the government failed to direct the funds to the appropriate location. Concerned and depressed over their financial predicament.
They want the President to act promptly to address this problem and restore their faith in the federal government.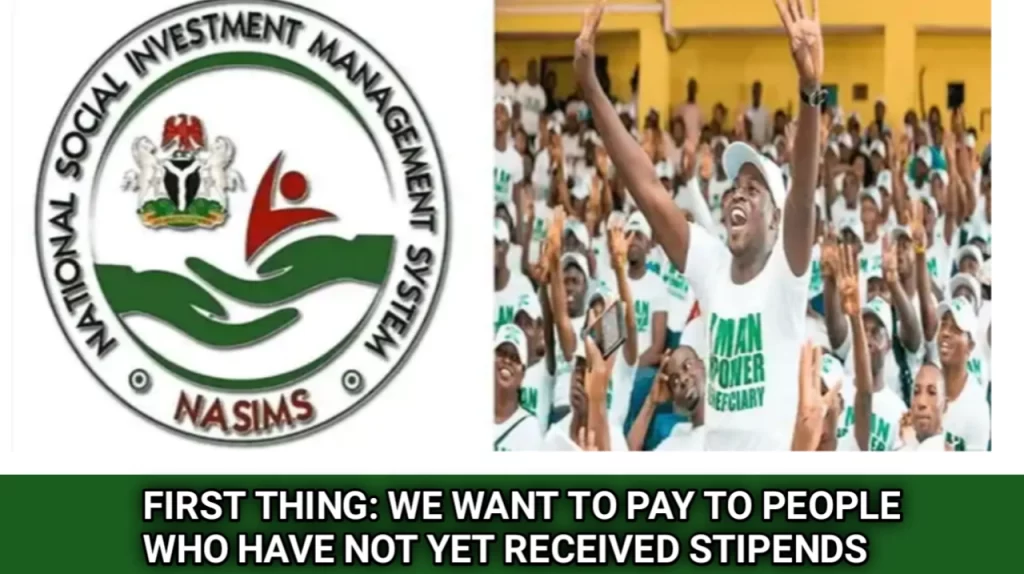 Programs for NPower and other government assistance
Dr. Betta Edu, the Minister of Humanitarian Affairs and Poverty Alleviation, spoke about the President's goals for initiatives like NPower.
To aid even more people, they intend to implement fresh concepts for these programs. The previous initiatives were beneficial, but they want to enhance them and assist more families in Nigeria, particularly in areas where they don't receive much assistance. Additionally, they are starting a fund to assist others and acquiring more resources to aid Nigerians.
Fortunately, NPower payments continue to be made under the new minister.
There is a new Minister, yet NPower funding is still being distributed. The responsible group, Npower Nasims, stated that they will continue to send funds beginning in 2022.
It can take some time if you're waiting for your payment, but they're working on it. Furthermore, they are updating their website.
Reflecting: Seeing how the Senior Minister is doing
Dr. Betta Edu, the new minister, is interested in learning how the previous minister's funds were used to initiatives like NPower. She pledged to reimburse the NPower employees for any overdue payments. This demonstrates the new administration's commitment to carrying out decisions correctly.
Taking Steps Toward a Better Future
Step-by-step improvements are what the new minister, Dr. Betta Edu, aims to achieve. They seek to enhance the assistance initiatives and boost employment. Their goal is to assist more families and lessen the number of those who are in need.
They aren't only talking about it; they are also acting on it. To aid citizens all around Nigeria, they are establishing a fund and gathering more resources.
No Breakdown in NPower Support
The NPower payments continue even with a new Minister in place. Money will start being distributed, according to Npower Nasims, in 2022. Millions of underprivileged Nigerians are already benefiting from the efforts of the new Minister, Dr. Betta Edu.
Don't worry if you're awaiting money. They may need some time, but they are checking everything before sending the money.
Studying the past to ensure a just future
Dr. Betta Edu, the new minister, wants to make sure that everything is just and fair. They are examining how the funds were previously used and committing to provide funds to people who have not yet received them. This demonstrates the new administration's desire for integrity and quality work.
In general, the government is trying to improve Nigeria by introducing fresh concepts, helping people, and taking lessons from the past. Everyone will benefit from this, especially those who depend on NPower and other such programs.
Join Our WhatsApp Group For More Latest News, If You Are Interested Click This Link: Whatsapp Groups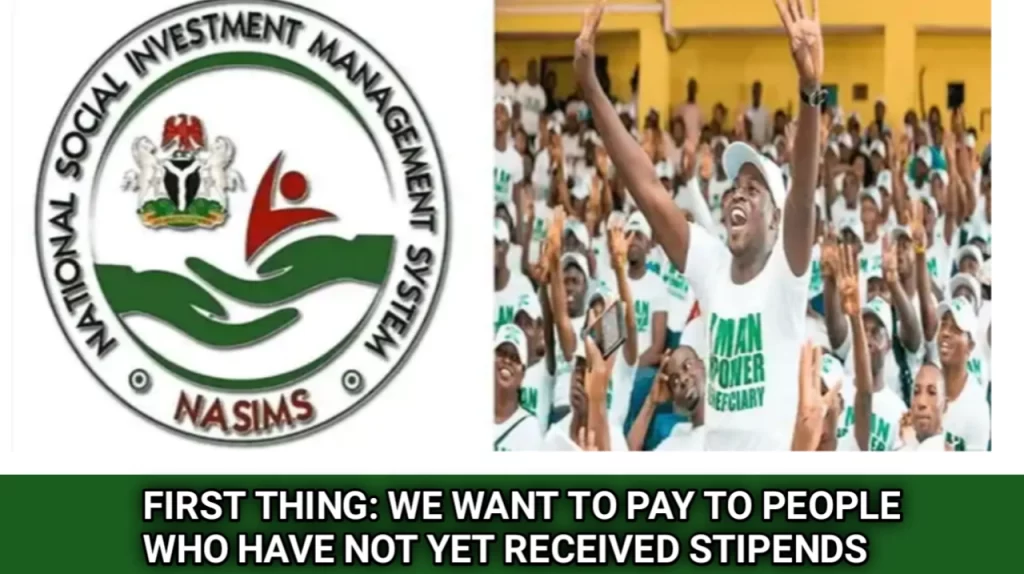 Latest NPower news today, NPower News, NPower News Today, Stipends Payment News , Nasims Update, Npower stipends payment news. NPower Stipend Payment Latest News, NPower Payment News, NPower Stipend Payment Update, Npower news today, Npower Stipend News Today 2023, Latest News on Npower Batch C1, Npower C2 payment News, Npower Batch C news Today, Npower non graduate payment news today, Latest news on Npower Batch C Stream, Nasims News Today,