Hot NPC Announcement Today 10th July 2023: National Population Commision starts Sending Acceptance Letters to Approved Adhoc Staff For Training Check Here
Hot NPC Announcement Today 10th July 2023: National Population Commision starts Sending Acceptance Letters to Approved Adhoc Staff For Training Check Here
National Population Commision Announcement:- I'm here today to provide you with the most recent information on the National Population Commission's (NPC) continuing recruitment process. All approved and chosen ad hoc workers for the 2023 census receive congrats messages and invites for the online training from the NPC.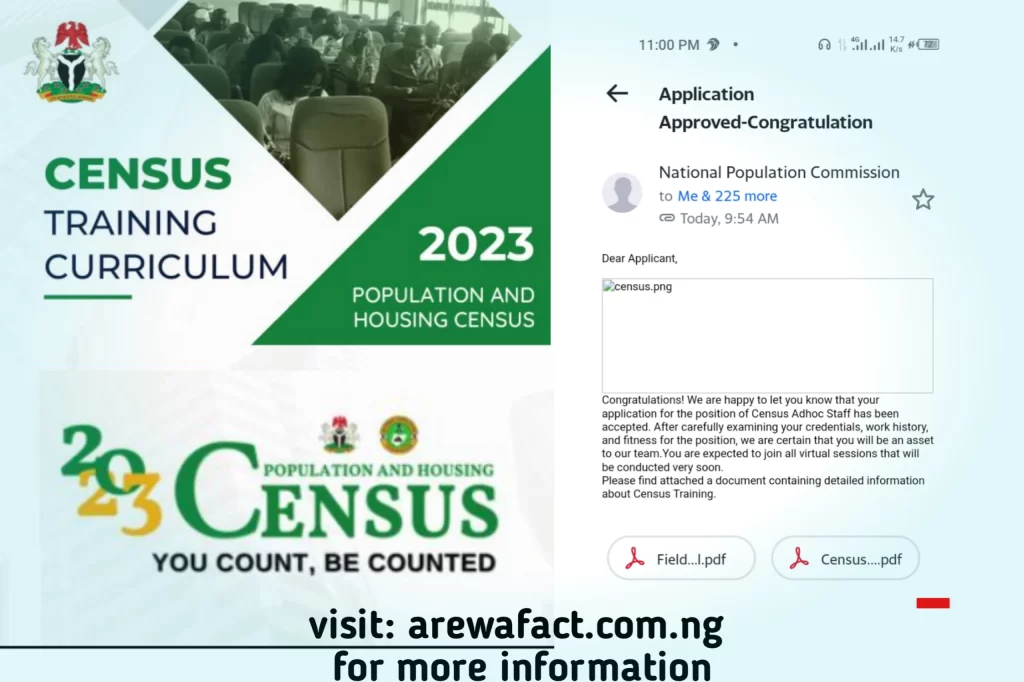 You should immediately log into your email address and check your spam folder if you are one of the approved applicants or ad hoc personnel to view your congrats message.
You May Also Click To Check This 👉latest-npc-news-today-7th-july-2023-i-will-announce-new-census-date-and-give-more-financial-support-check-full-details
To help individuals who have not yet received their message understand it well when they do, below is a sample of how the message invitation can appear.
Congratulations! We are happy to let you know that your application for the position of Census Adhoc Staff has been accepted. After carefully examining your credentials, work history, and fitness for the position, we are certain that you will be an asset to our team. You are expected to join all virtual sessions that will be conducted very soon.
Please find attached a document containing detailed information about Census Training.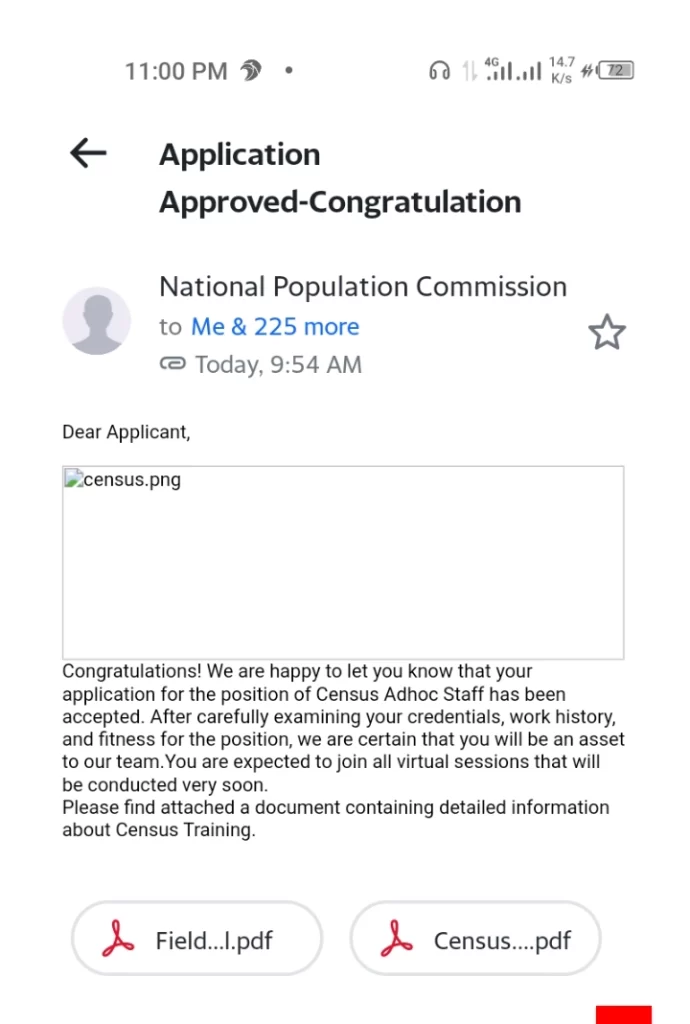 Join Our WhatsApp Group For More News, Click This Link👉 Whatsapp Group